FREE GIFT!
Get control of your digestive troubles
4 part email course
Want to stop the guesswork for your symptoms and find out your individual sensitivities?
No one needs to live with the pain or the embarrassment of digestive troubles
I can help you to be free of abdominal pain, bloating, gas, cramps, joint pain and tiredness that impact your life.
Does pain, nausea, bloating, or urgent bathroom trips stop you doing things?
Are your digestive symptoms overwhelming you?
Do you wish you could just leave the house without worrying if you'll be okay?
Are you feeling tired all the time?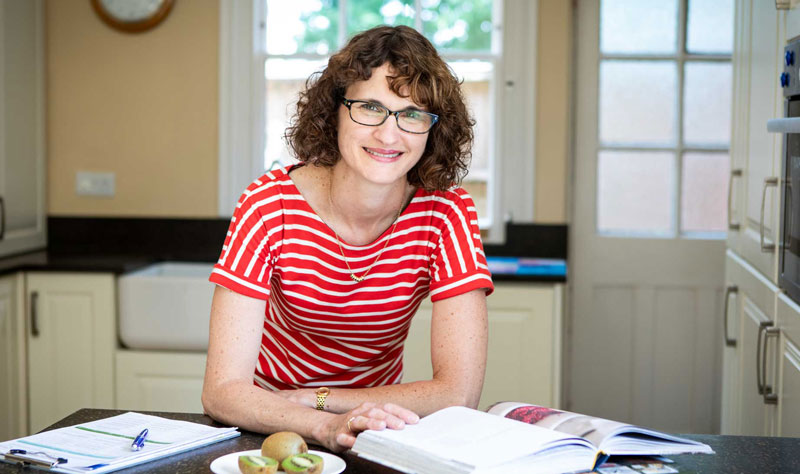 Let Vitality be your Reality
Perhaps you have suffered on and off for years and want to understand how to manage your constipation, diarrhoea, reflux, nausea and abdominal pain.
Maybe your symptoms are confusing, and you are never sure which foods are bothering you. Have you already eliminated foods and worry that your diet is restricted now?
I know what it is like to live with digestive problems, pain and tiredness every day, because I had irritable bowel syndrome (IBS) for several years after an infection.  I lost weight, avoided foods that I thought upset me, had lots of tests done, had time off work and worried I'd never be well again.  It stopped me enjoying walks, eating out, visiting friends and exercising.  I got my energy and control of my health back by understanding my triggers.
I'm a registered nutritional therapist and coach.  I can help you get control of your health.  I can guide you to understand what triggers your symptoms.  I specialise in working with people with digestive problems and IBS and use a practical everyday approach to nutrition and lifestyle.  Together, we can identify which foods you tolerate better than others, adapt recipes, test for food sensitivities and explore lifestyle factors so you can get on with enjoying your life. Free 30 Minute 'Meet me' call
Book now for a free 'meet me' call and start your journey now to get back on with living
"I am so grateful to have worked with Holly on sorting out my nutritional needs. She helped me eat more flexibly, figure out my abdominal pains and made it easier to go out to eat and be more adventurous with foods. Holly's compassionate, supportive and flexible manner and wonderful recipes helped make the changes needed to reach my outcomes. I am now pain free and in control of eating in different situations...which is very exciting."
R.S.
"Holly is an absolute gem! After a thorough consultation she recommended some supplements and diet plan. I suffer from ongoing IBS which left me feeling drained, tired, and anxious. Since seeing Holly I have more energy, and my IBS symptoms have reduced massively, leaving me feeling more comfortable, and less stressed and anxious. I've already recommended Holly and would do so again in future! "
"It's amazing after 3 days how the inflammation has gone down significantly!...Holly has an everyday practical approach to nutrition and 'healthy' living which is easily accessible and allows you to feel supported during your own journey"
"I did what you recommended....replacing foods that could be inflammatory, focussing more on rest and lifestyle and it worked. The diarrhoea stopped within a few days and I'm suffering from much less indigestion now too!"
"Working shifts impacts my training, how I eat. I want to manage this myself…enjoy life on my days off." "I love all the food you suggested…I'm not eating just pasta and pesto anymore. The seed is firmly planted in my head, thanks to you". I'm trying to do the balance. "You've been very encouraging in your style...very helpful"
FREE GIFT!
4 part email course
Sign up today and receive your free course over 4 weeks
Get control of your digestive troubles.
Want to stop the guesswork for your symptoms and find out your individual sensitivities?
Be your own detective and use each step in this 4-part mini course to help you understand your food and lifestyle triggers to manage your symptoms.  Imagine being able to leave the house and do things you want to do without the fear of symptoms.
I'd love to hear from you
Complete the contact form and I will be in touch

Address
Badgemore House,
Badgemore Park,
Henley on Thames,
RG9 4NR